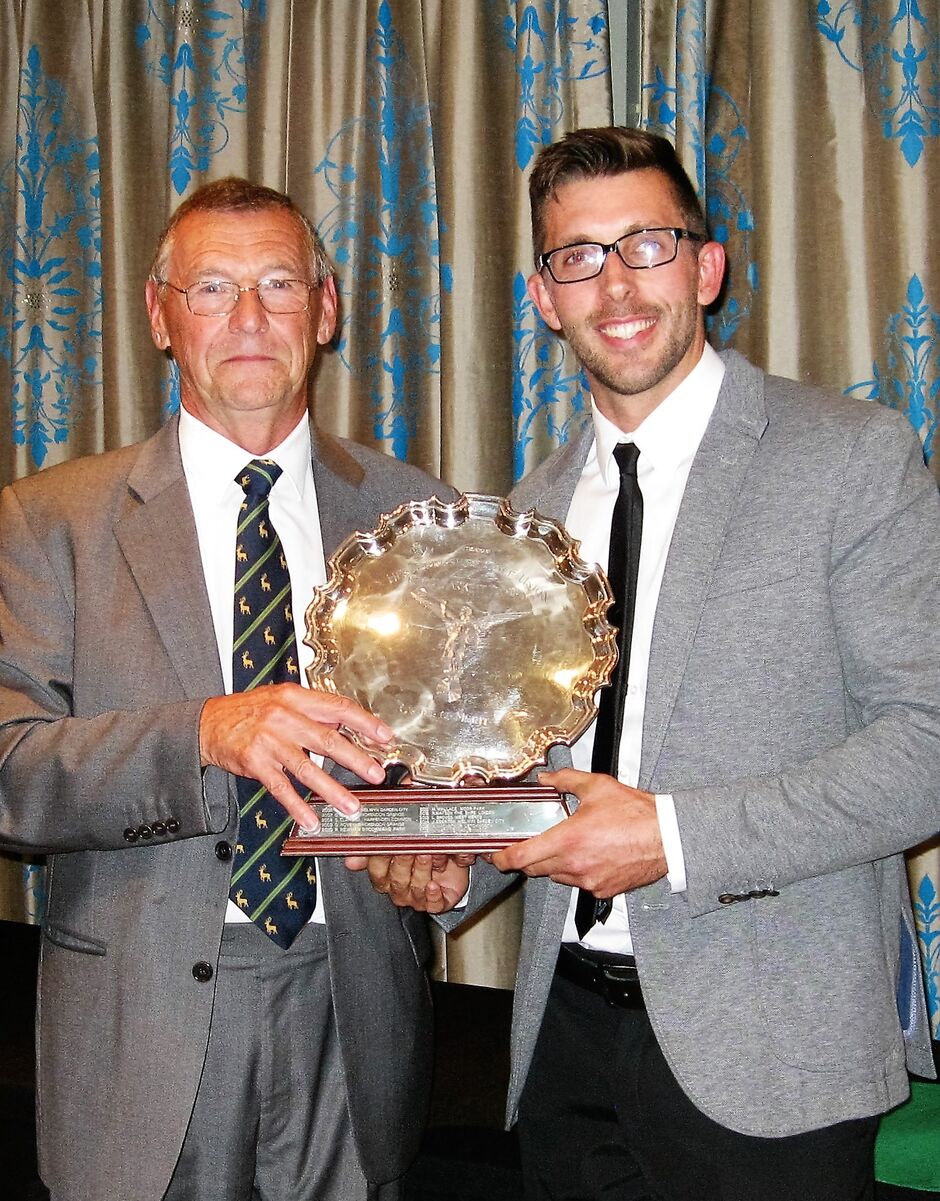 Pictured above is the 2016 MOOM winner Rob Watkins of Hadley Wood receiving the Clive Harkett Salver from HGU President Robin Colbourne at the HGU County Dinner, October 2016.
​
HGU Men's Order of Merit Qualifying events for 2018
Points are scored from 1st to 20th place, with the higher points for finishing 1st.
Single points in 18-hole events.
Double points in 36-hole events.
Triple points in the 36-hole qualifying for the Hertfordshire County Championship.
Only places 1-20 count, even if someone from outside the county finishes in the top 20.
Best five scores through the season count towards the final total.